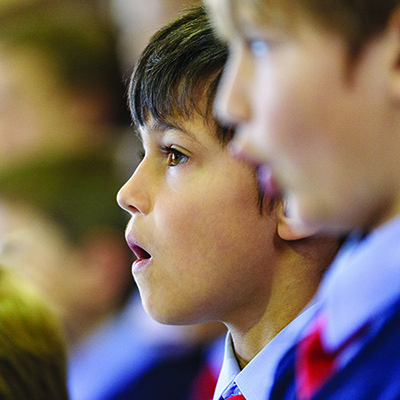 Bursaries
Since 1939, the Choir has a distinguished reputation of helping boys to grow into exceptional young men. Our Bursary program ensures that we can offer assistance to boys of a variety of backgrounds.
Money is set aside and invested to help students and their families experiencing financial hardship. Increasing this pool will allow us to help more boys and ensure that the opportunity for excellence is not reserved only for the wealthy.
Bursaries are allocated based on musical potential, dedication and involvement with the Choir community - as well as financial need.
Current Bursary Funds include The Lady Patricia Connelly Fund which assists students with Term Fees or other expenses and The Dusting Family Fund which assists with Music School Fees.