Each year the Australian Boys Choir presents an exciting concert series, highlighting the talents of not only the Choir, but also the training groups of the Australian Boys Choral Institue and The Vocal Consort.
Dates of our forthcoming concerts are below.
Contact us
to join the Australian Boys Choir mailing list and be the first to know about all concerts and events.
SPRING STAFF SOIREE
Staff of the Australian Boys Choral Institute
Sunday 13 October 2019, 3.00pm
Auburn Uniting Church
Cnr Oxley Road and Hepburn Street, Hawthorn, VIC 3122

Join the staff of the Australian Boys Choir for an afternoon of fantastic entertainment!

This concert will showcase the great talents that are currently passing on their musical wisdom through the ABCI. Bring the whole family and help raise much needed funds for the Institute..

Adult $25 | Concession $15 | Family (2 adults and 2 children) $60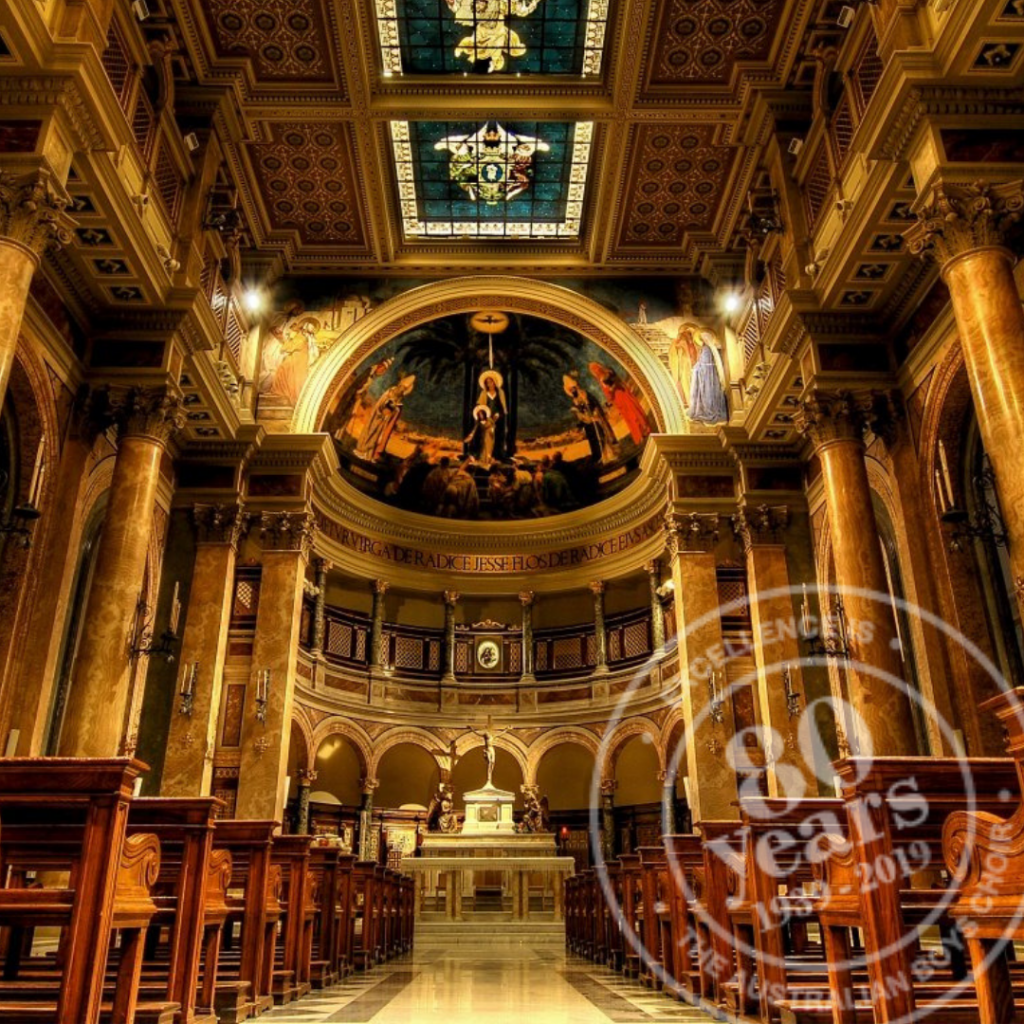 SACRED SPLENDOUR
The Vocal Consort
Wednesday 30 October 2019, 7.30pm
Our Lady of Victories Basilica, Camberwell

In their second after-work soiree for 2019, The Vocal Consort turns to the music of the Spanish Renaissance in a program of soul-stirring music for men's voices.
Works by Victoria, Morales, Guerrero & Villanueva sit alongside recent music by emerging Antipodean composers and joining the gents to round out this concert will be the voices of the Australian Boys Choir, conducted by Nicholas Dinopoulos.

Adult $25 | Concession $20 | Child $12
Premium seating also available.
Free admission for training members of the ABCI.


CHRISTMAS GREETINGS
Presented by Australian Boys Choral Institute
Sunday 15 December 2019, 3pm
Elisabeth Murdoch Hall, Melbourne Recital Centre

Celebrate Christmas this year with the Australian Boys Choir at Melbourne Recital Centre.
Featuring outstanding young soloists from Australia's 'first and finest' choir for boys alongside one of the country's premier all-male vocal ensembles, The Vocal Consort, artistic director Nicholas Dinopoulos leads nearly 200 singers of the Australian Boys Choral Institute on stage in this traditional festive gala event.


TICKETS
A reserve $55 ($45 Concession)
B reserve $50 ($40 Concession)

Child U12 A reserve $30
B reserve $25

Save 10% with Group Bookings 10+
Please call the Box Office on (03) 9699 3333 to reserve group tickets.
A Transaction Fee between $3.50 and $8.50 applies to orders made online and by phone. Delivery Fees may also apply.