TRAINING PROGRAM - AUDITIONS FOR ENROLMENT BETWEEN 7-9 YRS
Composer Zoltan Kodály (1882-1967) wanted to build a national musical culture for his native Hungary by educating children in their heritage of folksongs (their 'mother tongue'). Promoting the desire to sing, he discovered that it is possible to achieve universal musical literacy and to bring music into everyday life: at home and in the classroom as well as in the concert hall. His approach to music education has since become known as the 'Kodaly Method' and has had an enormous impact worldwide. One of the core principles of this methodology is that the ear, the eye, the hand and the heart must all be trained together. Hand signs are used to represent the notes of the solfege (do, re, mi, etc) and reinforce pitch, helping children to learn the intervals between the notes.
We at the ABCI firmly believe that musical literacy ought to be a goal for all and that the benefits of a sound musical education are far-reaching for aesthetic, academic and social outcomes. So we have taken many of Kodály's ideals and adapted them to our needs. Each boy progresses through the following training levels of the Australian Boys Choir at his own rate, gaining not only musical knowledge and skills, but also growing in confidence and personal independence. A feature of the Choir is the unique 'career path' for boys after their voices change: the Kelly Gang for those of secondary school age and The Vocal Consort for young adults.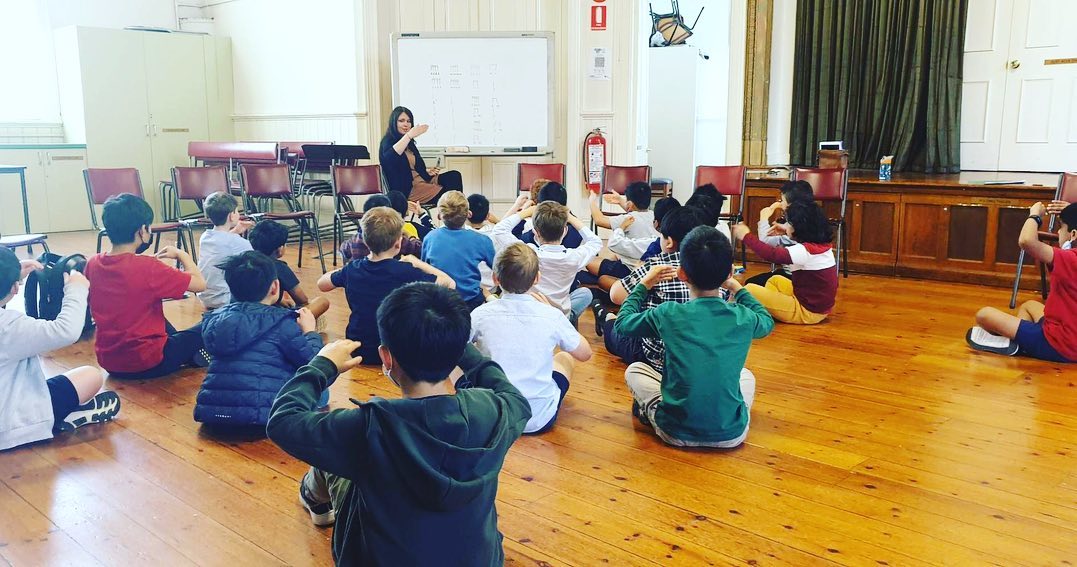 PROBATIONERS
Each boy starts as a Probationer for at least one school semester. Emphasis is placed on experiencing music through enjoyment, and the discipline and skill of singing and an understanding of the language of music is gradually and gently instilled by trained specialist staff.
---
TYROS
The Tyro training commences the real choral training for each boy, encouraging aural development and music reading skills as well as vocal development.
---
JUNIOR SINGERS
Junior Singer training builds on the basics with more emphasis on vocal technique and music reading skills. Performance skills become important at this level.
---
SENIOR SINGERS
Senior Singers concentrate on performance skills, while continuing to broaden their own musical skills and experience. Boys at this level may be selected to perform with the Performing Squad in public performances, on recordings and on tour.
---
CHORISTERS
The highest rank in the Institute's training program is that of Chorister. These boys are highly trained and highly experienced young musicians, and are eligible for selection as Leaders in the Australian Boys Choir Performing Squad - our top performing group.
---
RESIDENTIAL PROGRAMS
An important part of the training program are two Weekend Workshops held each year and an intensive residential camp held in January. These music schools provide not only intensive musical training, but the encouragement of independence and the building of life skills.
Probationers start off by attending only one day of Weekend Workshop and do not stay overnight.
---
CAMBIATA AND THE KELLY GANG
Cambiata and The Kelly Gang* are groups of teenage boys whose voices have begun to change and who choose to continue their vocal and choral interests. Membership of the Kelly Gang is by invitation/audition and normally requires qualification at Chorister level. In both groups, the focus is on training rather than performance, with an emphasis on vocal technique, especially learning to cope with the "new instrument". In Cambiata, boys continue their Junior Singer or Senior Singer skill development. In Kelly Gang, some boys choose to develop their musical leadership qualities by learning conducting techniques, and music reading skills are constantly enhanced.
* The name honours the memory of the founder of the Australian Boys Choir, Vincent J. Kelly, who devoted his life to music education and, particularly, to fostering singing among boys.
---
THE VOCAL CONSORT
The Vocal Consort was formed in 1984 to complement the work of the Australian Boys Choir, but has a very active performing schedule of its own. Visit The Vocal Consort website to find out more.
---